People at CREMER

CREMER is a successful family-run business. Our employees ensure this around the world – responsibly, reliably and competently. But what moves our colleagues at CREMER? What do they deal with in their daily work? And how do apprentices experience starting their career at CREMER? Meet some of our colleagues here and find out more about the people behind CREMER.
Customers in Africa, suppliers worldwide
Uwe Protz, Division Manager and Sustainability Manager Steel, Peter Cremer GmbH in Hamburg
I buy and sell material without which the life of most people on earth would be inconceivable. From washing machines, pots and light masts, to cans, crown corks and pipes – steel is an essential part of our lives.
The department I work in is, in a sense, the beloved odd one out within the company. We say "Steel is different", because CREMER's roots are actually in agriculture. I spend about 50 days a year visiting customers in Africa and around the globe. Nigeria, South Africa, Ghana – I like being there, not only, because Africa is a beautiful continent. But also, because we have excellent business relations there: We supply sheet steel for the oil and gas industry and procure special sheet steel for the manufacture of transformers and for the automotive industry. But regardless of whether I am dealing with a key account or special order – my aim is always to buy high-quality steel at the best price and with the best delivery time for my customers.
I was born in Hamburg. I'm a "Hamburger Jung" and have deep roots here, just like the family-run business I work for.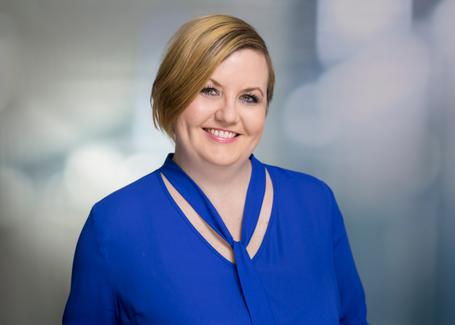 Taking responsibility early on
Julie Rechlin, Apprentice at CREMER OLEO in Hamburg
I was born and grew up in São Paulo and my life was shaped by different cultures and languages early on. I visited the German-Brazilian school and was brought-up bilingual. For me it was clear: I also want to work in an international environment.
After moving to Germany, I graduated from high school, and began studying Romance Languages and Literature and Sociology. But quite soon, I wanted to work in a practical environment instead.
CREMER has always been part of my family, as my father used to work for the company and still has business dealings with CREMER to this day. Starting an internship for a few months was an obvious choice. Actually, I only wanted to get to an idea of the work, but I had so much fun that I stayed on.
I am now in year two of my apprenticeship with Cremer Oleo in Hamburg. I currently work in quality management. Here, we check incoming and outgoing goods, and take care of certifications or guidelines on the transport of feeds.
No day is the same and the learning curve is huge. Because at CREMER, apprentices are given responsibility from the start, and allowed to work independently. That's not always easy, but my colleagues are always there to help me with advice and actions. This is exactly why I recommend an apprenticeship at CREMER: From the very first day, apprentices are required to apply their knowledge and skills, and are part of the (international) CREMER team.
An open ear for apprentices and dual students
Katherine Wienold, Supply Chain Management and Training Officer at CREMER OLEO, Hamburg
For me, CREMER is a "family affair": I have known the company from childhood, as my father also works here. When CREMER Oleo urgently needed someone in the Operations department, I spontaneously applied and was promptly invited to an interview.
I have now been here for more than ten years. My tasks include everything relating to the order processing of Oleo products: I phone customers and suppliers, place orders, monitor quantity planning, take care of contracts, invoicing and documents for import and export.
I am also the training officer, and therefore the first point of contact for our apprentices at the Hamburg site. CREMER takes the promotion of new talent very seriously. Training as a trainer was a matter close to my heart.
I support our apprentices in their journey into the professional world. This includes regular appraisals with the apprentices, as well as the creation and coordination of work rosters – always in close coordination with the personnel department. I also represent CREMER at vocational training fairs.
Our apprentices quickly get to know a wide range of fields and tasks. We want them to work independently as soon as possible, and to manage projects independently.
After graduating from secondary school, I trained as a management assistant in wholesale and foreign trade. That was only ten years ago, so I can relate to our apprentices rather well. I always have an open ear for my trainees. I really enjoy looking after young people during their apprenticeship, watching them develop.