Work & Business
CREMER Inside
Cheese without animal ingredients: CREMER becomes strategic partner of Fermify

13.07.2023
Fermify is the first biotech company that has cracked the continuous precision fermentation to create sustainable and economically viable solutions for milk protein production. This enables the production of vegan casein protein, a key building block for cheese production. Fermify makes its process available to cheese producers via a B2B platform, offering for the first time a fully automated production platform that enables casein protein production without animal ingredients on an industrial scale. Fermify was founded by scientist and serial entrepreneur Eva Sommer and her former professor Christoph Herwig, Professor of Bioprocess Technology at TU Vienna.
"Fermify and CREMER are united by a common vision: we are aware of the importance of sustainable, healthy plant-based foods for the food ecosystem and we want to drive this trend forward. For CREMER, the strategic partnership with Fermify is therefore another milestone in our strategic plan to expand our position as a relevant player in the current nutritional turnaround," says Dr Ullrich Wegner, Chief Executive Officer (CEO) of CREMER.
"Like CREMER, Fermify is also committed to sustainability and sees environmental and climate protection as a cornerstone of its business activities," adds Marcel Straßburg, Global Head of New Ventures and M&A at CREMER. "For us, the cooperation with Fermify therefore represents not only a highly interesting partnership in terms of strategic relevance, but also one that is aligned with sustainability."
As an experienced B2B supplier of plant-based raw commodities for customers all over the world and a manufacturer of plant-based foods, CREMER will support the Austrian startup in the future with its know-how in the food sector acquired over decades and its international network. Together, CREMER and Fermify want to develop solutions around the supply of the required raw materials for fermentation, the so-called fermentation media.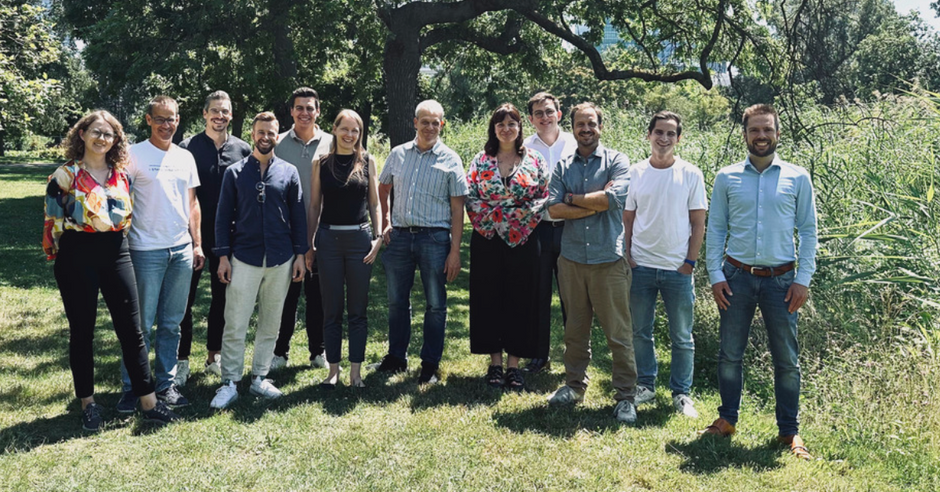 fermify founder Eva Sommer (6th from the left) and Nils Rupp, New Ventures and M&A at CREMER (4th from the right) together with other investors in Vienna.
About CREMER
CREMER, founded in 1946 by Peter Cremer, is a global specialist for the trade, processing and transport of agricultural, raw and commodity materials, as well as oleochemical products. The company headquartered in Hamburg is in its third generation of family ownership. It has more than 2,400 employees and over 60 companies and holdings worldwide. CREMER is increasingly involved in healthy sustainable nutrition and launched a growth strategy in alternative proteins.
About Fermify
Fermify is an innovative, Austrian deep tech company that is developing a fully controlled production platform for casein proteins to empower their customers with the in-house production of vegan cheese products. Founded in November 2021 by Eva Sommer and Christoph Herwig, Fermify has brought together a team of 20 top-tier scientists and engineers with unique knowledge in continuous bioprocess engineering, molecular biology, process digitalization and food science to facilitate a disruption of the dairy market by 2027.
Contact
Peter Cremer Holding GmbH & Co. KG
Nils Rupp, Head of Strategy and Corporate Development, CREMER Sustainable Nutrition
+49 175 6409776
n.rupp@cremer.de